INnovations – Trapped [Deepsessions 4Greeks]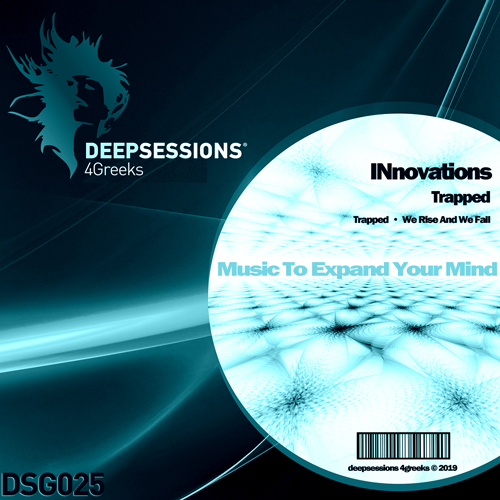 INnovations is a music project that was founded by Isi (Isidoros Bitzios) and Nick Mavris on 2004!
Available Now @ #beatport • #juno • #iTunes
It started organazing parties-events on several bars,clubs on Athens,with local and foreign djs!INnovations music style varies from chill-funky grooves,to deep/tech house!And in some special occesions they make retro/memories music appearences at parties and festivals(Natural High,Free Earth Festival).Currently INnovations events are hosted every month ,and INnovations djs are playing as guests to several parties in and out of Athens(8th Sin,Steam,The Place,Lab,.Pop up.Skull bar)!Highlight of the season the set after Groove Armada @Steam!Also "INnovations" radio sessions is hosted Every Saturday at 17:00@beradio.gr!!!
#dsg025 #innovations #trapped #deep_house #deepsessions_digital #2019
15 April 2019 Athan Releases Deep House, Deepsessions 4Greeks, Releases